Engineer-to-Application (ETA) project delivery is conducted by NBE through an open and deliberate implementation of our ETA performance categories. Project owners, AECs, and EPCs work with confidence because of the mutually defined expectations and the tangible objectives inherent in NBE ETA project delivery.
Performance Categories of NBE Engineer-to-Application Project Delivery
The three performance categories of NBE engineer-to-application project delivery are: Collaborative Project Execution, Tangible Expertise and Insights, and Fullstream Capabilities & Performance. Not one of these categories is any more important than another. No two of these categories, together, can fully contribute to ETA without the third. Each performance category contains its specific project advantages; each project advantage offers its particular project benefits; each project benefit is leveraged, as necessary, for optimal project performance.
Collaborative Project Execution
Tangible Expertise and Insights
Fullstream Capabilities and Performance
Collaborative Project Execution
Project Advantages & Benefits
Risk Assessment Reporting:
Help identify risks and provide mitigation options
Incorporate directly into site safety management plans
Proactive Application Analysis:
Pre-RFQ, on-site evaluation identifies strategic considerations
Pre-RFQ feasibility testing confirms strategic considerations
3-D models clarify operator ergonomics & project layouts
PFDs and P&IDs clearly communicate deliverables detail
Constructive, Responsive Project Management:
Focused on customer needs; driving projects forward
Detailed, organized, controlled technical documentation
Installation, Commissioning, and Training:
Turnkey project installation and start-up services
Dedicated technical support expedites commissioning phase
On-site training improves operator performance purpose
Factory-wired & plumbed systems minimize install costs
Tangible Expertise and Insights
Project Advantages & Benefits
Material Analysis and Testing:
Evaluate handling properties from a fullstream process context
Application-specific Regulatory Guidance:
Ensure critical codes and standards compliance
Combustible Dust Knowledgebase:
Application expertise; proactive risk mitigation strategies
Hazardous Area Classification Compliance:
On-site, UL-certified panel facility builds to UL698A
Controls Automation and Integration:
Improve productivity and quality; reduce downtime and waste
Fullstream controls integration; optimal process efficiency and safety
Fullstream Capabilities and Performance
Project Advantages & Benefits
Multi-site Campus, Single-purpose Facilities:
Application workshop; design feasibility testing, material characteristics analysis
Innovation center; advancing developments in equipment and automation
Total accountability; no outsourced fabrication, no contract installers, no third-party service support. NBE vertically integrated engineering and production enables ETA project delivery to exceptional quality standards within strict production schedules.
Expansive, high-bay assembly facility enables full-scale FATs
Global Perspective and Proficiency:
Continual monitoring and application of domestic and international standards
ISO 9001:2015-certified QMS, focused on customer satisfaction
Worldwide sales and support; SAT assurance, service responsiveness
Upstream, Midstream, and Downstream Equipment and Systems:
Designed, engineered, and constructed based on application-specific insights and expertise brought by collaboration between NBE, the project owner, and the AEC.
Performance-built to contribute process effectiveness and total cost-of-ownership advantages across the fullstream of production or packaging operations.
From upstream raw material discharge and storage, through midstream material conveying and transformation, to downstream packaging and reclamation; NBE equipment and systems improve operator efficiency and increase production yield.
Fullstream Projects, Systems, and Equipment Integration:
Fullstream projects; leveraging the collaborative project execution, tangible expertise, and fullstream capabilities of NBE engineer-to-application project delivery. Providing operating effectiveness and total cost-of-ownership advantages to project owners.
Stand-alone equipment or integrated systems; applying the same engineer-to-application performance categories of fullstream project delivery to NBE equipment or systems. Advancing the performance objectives of upstream, midstream, or downstream applications.
NBE Holdings Corporate Campus
The NBE Holdings corporate campus is an environment where a mindset is fostered that enables individual perspectives, regardless of titles or roles, to contribute key insights and deliver optimal performance for our customers. More than simply management, operations, and production facilities; the forward-thinking resources and capabilities of NBE bring real results to project owners, AECs, and EPCs.
You need to move your project forward, so, it's time we talk – person-to-person. It's time you get details. It's time you see responsive, accurate, and tangible results. You will see our multi-site campus, our hundreds of employees, and our technology infrastructure. But, the most important thing you will see, in person, is performance.
To schedule a person-to-person talk at our campus, call: 616-312-2990.
To schedule a person-to-person talk at your location, call: 616-312-2991.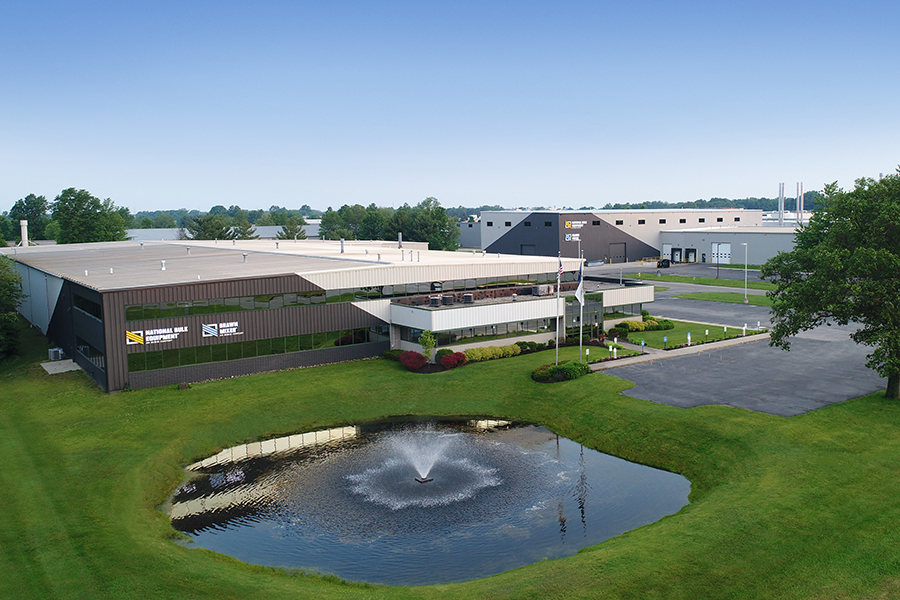 Corporate Headquarters
Spontaneous or scheduled, sales and fabrication or MEs and PMs. Collaboration between our people and our practices is encouraged by our philosophy and our facilities. From quiet, focused workstations to team workspaces; from technology-based meeting rooms to community areas.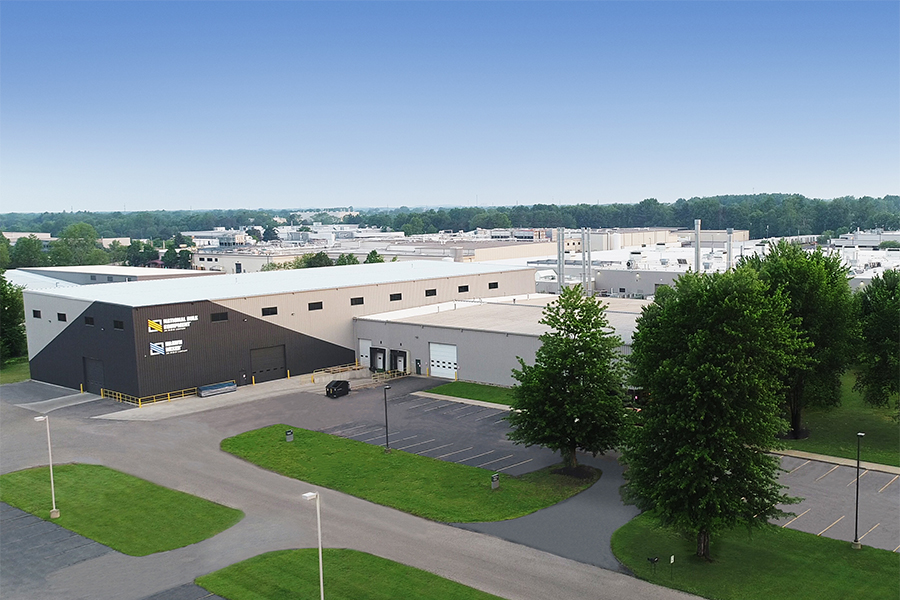 Assembly, Automation, and Acceptance
We call it assembly for a reason. When equipment, systems, or projects enter our assembly department optimizing the customer's total cost of ownership remains the priority. That means market-dominate build specs and materials, assembled FATs, and equipment shipped factory-wired and plumbed. For many manufacturers, stacking parts and pieces on a pallet is assembly. But, what that often means is more time and money.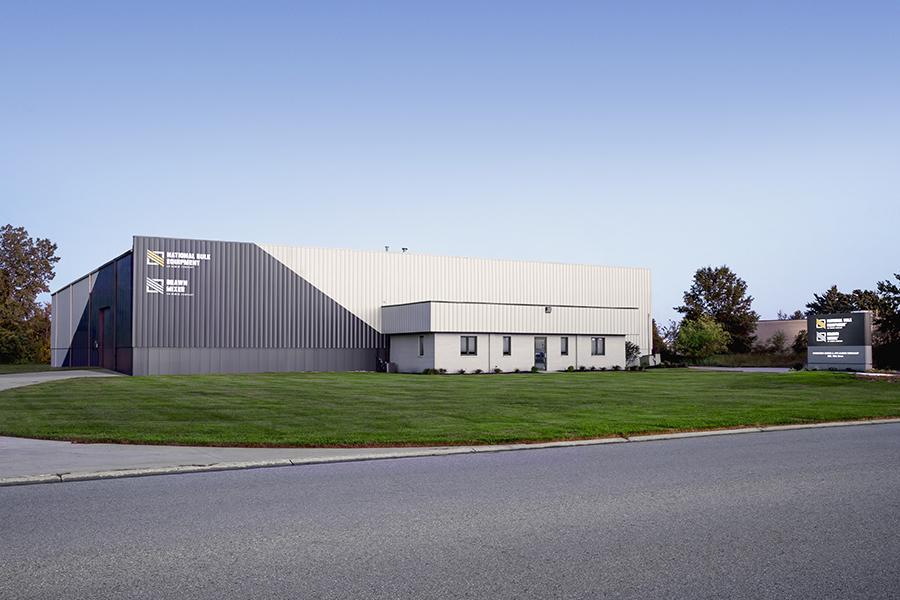 Innovation Center and Application Workshop
It's not conventional, it's not common. It's not a showroom disguised as a test center. This is where NBE innovation happens because the tests of others have failed. Building prototype equipment and alpha-test assemblies is the norm, it's how we prove it works. Your alternative is the typical test center, where they simply hope it works.